dSprites to zestaw danych kształtów 2D generowanych proceduralnie z 6 ukrytych czynników niezależnych od prawdy podstawowej. Te czynniki to kolor , kształt , skala , obrót , pozycje x i y duszka.
Wszystkie możliwe kombinacje tych latentów są obecne dokładnie raz, generując łącznie N = 737280 obrazów.
Utajone wartości czynników
Kolor biały
Kształt: kwadrat, elipsa, serce
Skala: 6 wartości rozmieszczonych liniowo w [0,5, 1]
Orientacja: 40 wartości w [0, 2 pi]
Pozycja X: 32 wartości w [0, 1]
Pozycja Y: 32 wartości w [0, 1]
Zmienialiśmy jeden ukryty na raz (zaczynając od pozycji Y, następnie pozycji X itd.) I sekwencyjnie zapisywaliśmy obrazy w ustalonej kolejności. Stąd kolejność wzdłuż pierwszego wymiaru jest stała i pozwala na mapowanie z powrotem do wartości utajonych odpowiadających temu obrazowi.
Celowo wybraliśmy wartości utajone, aby uzyskać najmniejsze zmiany skokowe, zapewniając jednocześnie, że wszystkie wyjścia pikseli były różne. Nie dodano żadnego hałasu.
| Rozdzielać | Przykłady |
| --- | --- |
| 'train' | 737280 |
FeaturesDict({
    'image': Image(shape=(64, 64, 1), dtype=uint8),
    'label_orientation': ClassLabel(shape=(), dtype=int64, num_classes=40),
    'label_scale': ClassLabel(shape=(), dtype=int64, num_classes=6),
    'label_shape': ClassLabel(shape=(), dtype=int64, num_classes=3),
    'label_x_position': ClassLabel(shape=(), dtype=int64, num_classes=32),
    'label_y_position': ClassLabel(shape=(), dtype=int64, num_classes=32),
    'value_orientation': float32,
    'value_scale': float32,
    'value_shape': float32,
    'value_x_position': float32,
    'value_y_position': float32,
})

| Funkcja | Klasa | Kształt | Typ D | Opis |
| --- | --- | --- | --- | --- |
| | FunkcjeDict | | | |
| obraz | Obraz | (64, 64, 1) | uint8 | |
| orientacja_etykiety | Etykieta klasy | | int64 | |
| skala_etykiety | Etykieta klasy | | int64 | |
| kształt_etykiety | Etykieta klasy | | int64 | |
| pozycja_x_etykiety | Etykieta klasy | | int64 | |
| pozycja_y_etykiety | Etykieta klasy | | int64 | |
| orientacja_wartości | Napinacz | | pływak32 | |
| skala_wartości | Napinacz | | pływak32 | |
| kształt_wartości | Napinacz | | pływak32 | |
| wartość_x_pozycja | Napinacz | | pływak32 | |
| wartość_y_pozycja | Napinacz | | pływak32 | |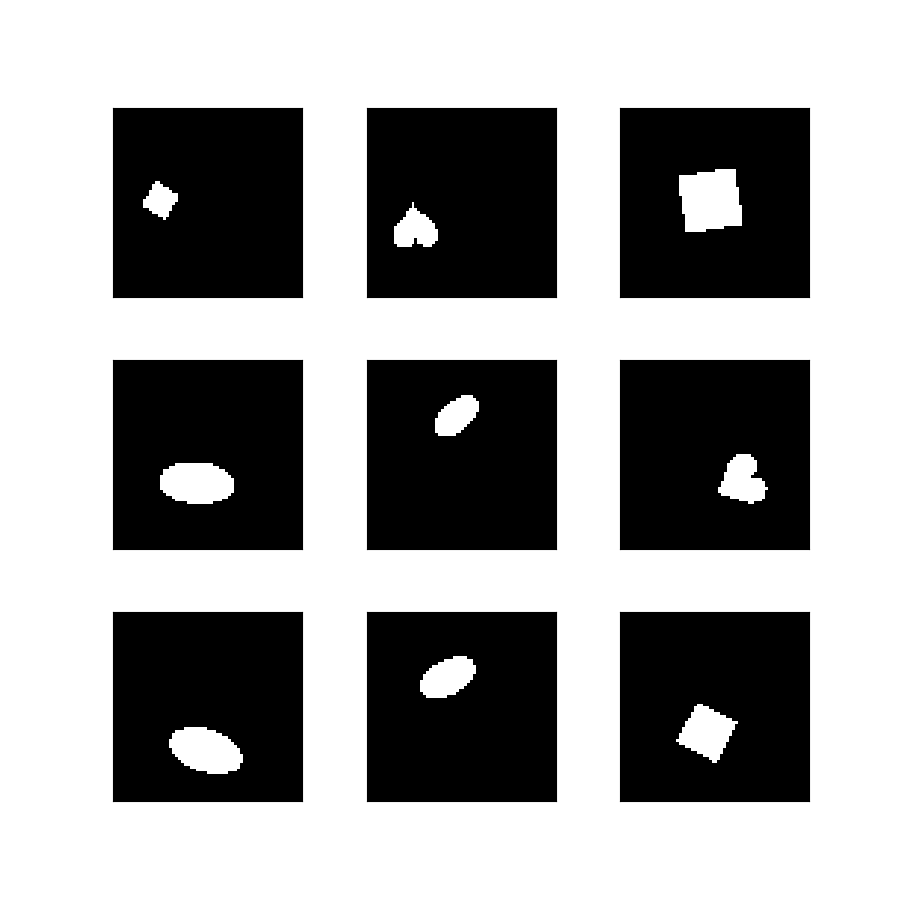 @misc{dsprites17,
author = {Loic Matthey and Irina Higgins and Demis Hassabis and Alexander Lerchner},
title = {dSprites: Disentanglement testing Sprites dataset},
howpublished= {https://github.com/deepmind/dsprites-dataset/},
year = "2017",
}